CogZum is an innovative app for iPhone 5 and newer.
Enter your e-mail to receive an invitation for trying the app before official release.
CogZum is an EU project in compliance with the data protection directive.
Enter a product faster than writing it down

With a rich product database, you can enter items with two button taps. Intelligent assistance will help with setting up your "store aisle", will recommend "best within" period and speed up quantity entry. You can add the products to your shopping list or home inventory.

Build your smart shopping list in seconds and navigate the store like a boss

Any previously entered products can be picked with a single action from your "Favorites", "At Home" or "Used" lists. CogZum will set product properties using your last purchase information. The app orders the list to help you work around the store in quickest time.

Shop with confidence, knowing what you have at home

Your "At Home" list is a searchable inventory of current food or non-food items in your home, that can be used at any time for reference and assessment of your needs. It can be auto-filled as you cross off items in your shopping list and you can also add a home-cooked dish and estimate it's freshness period.

Arrange your favorite products

Newly created products can be added to your "Favorites" list and you can send the items to the shopping list with a single swipe. Quantity suggestion sets how much its default amount will be, but you can turn that off in Settings.

CogZum remembers and makes your tasks easier with time

Don't re-create, re-use! Once entered, a product doesn't need to be build EVER AGAIN. The searchable "Used" list is the place where you will find all previously bought products allowing you to create new shopping lists in seconds!

Track expiration dates and reduce food waste

Track all perishable goods, including cooked dishes to make sure there is no spoiled food. Combine your "best before" estimation experience with CogZums coaching feedback to reach zero waste goals.

Now there is an easy way to find out what is the food waste level in your household

CogZum gives you real time reports of the % of consumed food vs. the % of food thrown away, as well as detailed month by month reports. Just indicate when a product is over whether it is eaten or some of it is spoiled.

Stay in control with screen notifications

Get notified when there is food to be purchased or something is about to expire. Or don't, if you don't want to - icon badge and screen messages can be turned off in Settings.

Share shopping work with anyone

Send your current shopping list via SMS, Email or other messaging apps like Skype, WhatsApp to friends, family or roommates to delegate the shopping duties with a single tap.
Zero Food Waste
The majority of people do not realize how much spoiled food they throw away. Contrary to their belief, this is a totally avoidable loss of their money, time and efforts. Food waste heavily contributes to already serious environmental and wildlife problems. Maybe you have a way to deal with over bought/cooked food, but why double the effort? Buy exactly as much as you need with assistance from our specialised app.
Zero Shopping Problems
How many times have you wished you could roll back time and get that product when you shopped? But you can't. What you can do is get better at your grocery shopping organization with the help of a smart tool. Never again will you need to wonder what needs buying; no more forgotten or mistaken buys. Unplanned and costly local store trips, embarrassing moments - gone!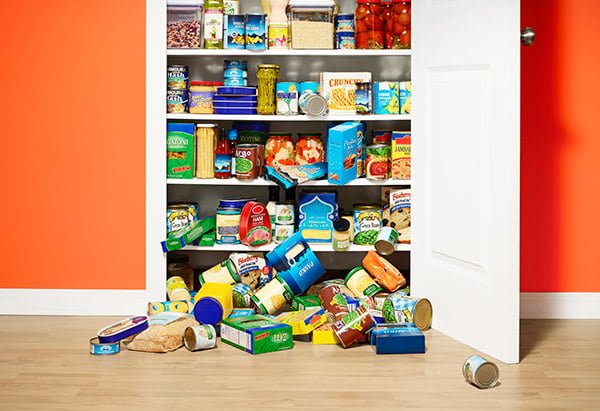 What's in your pantry? Rice, beans, canned tuna, muesli, a jar of mixed nuts, a marmalade for sure. But not sure if it's strawberry or blueberry and definitely not sure if it has been there since last spring or since 2013. Keeping tabs on everything that is in ...
Read More